---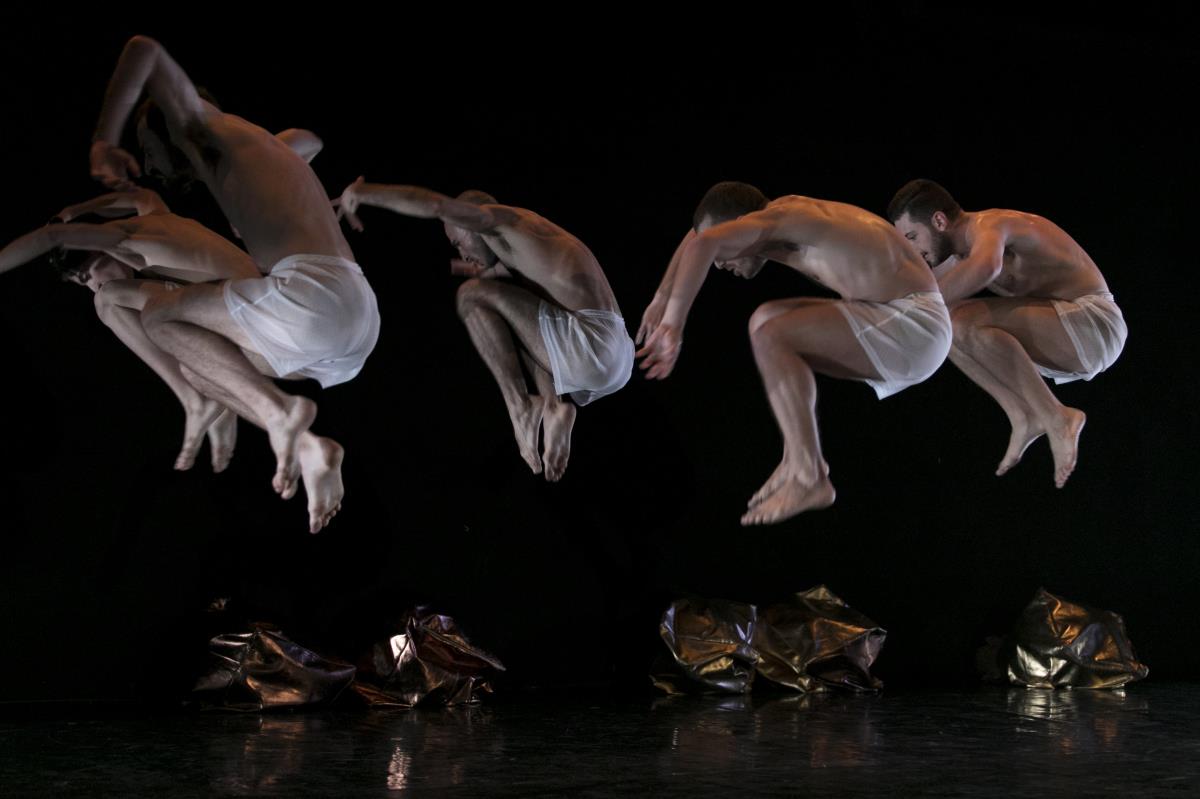 Retrace project: CORPO BAROCCO pt. 3

In 2018 we collaborated with Tanzhaus Zurich to co-produce CORPO BAROCCO, a new creation for 5 male dancers.
The Hellenistic statue "The Dancing Satyr" - devoid of arms and a leg, with eyes of white alabaster - inspired choreographer Nunzio Impellizzeri to ask himself how these imperfections can generate so much beauty. Its beauty does not reflect Classical perfection, but rather the dynamic, illusionistic Baroque compositions that are re-emerging in daily life.

We exist in a present wherein the perception of beauty is in constant flux; in CORPO BAROCCO Nunzio places the body and its expressions - as natural beauty - as the central focus and the dancers embody a journey in which the defect, the anomaly, and the exception - key concepts in Baroque art - become synonymous with beauty and poetry.
*** SAVE THE DATE: 3/12/2020 ***
We are delighted to announce that CORPO BAROCCO returns to the stage on 3rd December at Kurtheater Baden.
CORPO BAROCCO
Artistic direction: Nunzio Impellizzeri
Concept, Choreography & Scenic Design: Nunzio Impellizzeri
Dancers: Antonio Moio, Alessio Sanna, Claudio Constantino, Dominik Mall, Neil Höhener
Original music: Selma Mutal & Tarek Schmidt
Lighting: Marco Policastro
Costume design: Ben Voorhaar & Sabrina Zyla, Nunzio Impellizzeri
Requisite: Theama for Dance
Assistant Choreographer / Rehearsal Direction: Irene Andreetto
Technical Director: Viktoras Zemeckas
Production management: Manfred Dachs
Diffusion manager: David Wright

For booking enquiries or for more information, including full-length videos of all works please contact David Wright: diffusion@nunziodance.com
---