---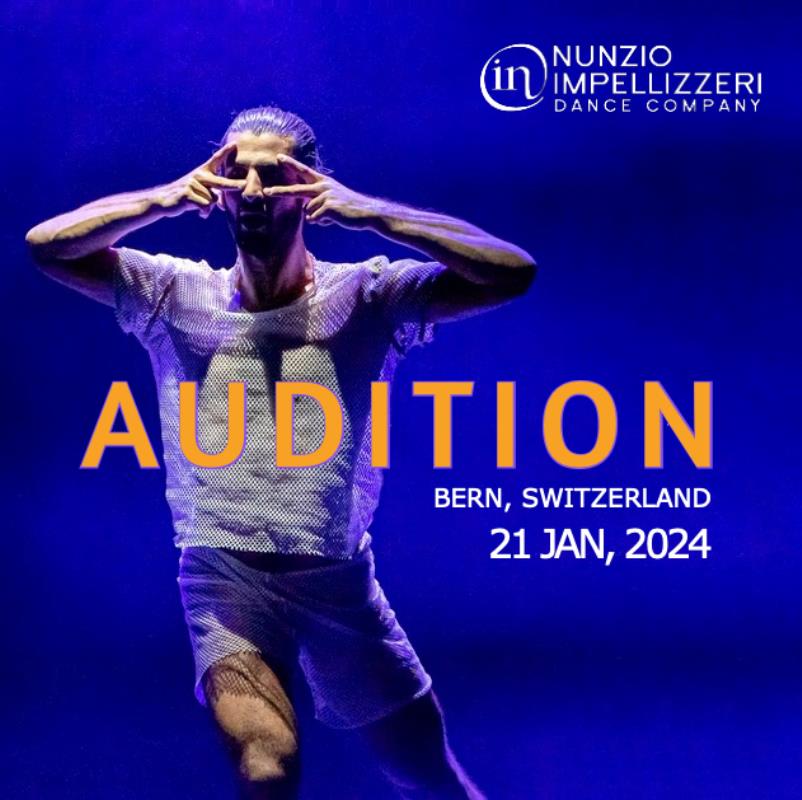 Nunzio Impellizzeri Dance Company is holding audition for a Swiss-based dancer for 2024 production.
𝗪𝗵𝗼:🇨🇭Swiss based Dancers only!
Professional dancers with significant experience in improvisation, creative abilities and a solid foundation in contemporary dance technique.
𝗪𝗵𝗲𝗻: 21 January 2024
𝗪𝗵𝗲𝗿𝗲: Akardance, Maulbeerstrasse 8, 3011 Bern, Switzerland
𝗗𝗲𝗮𝗱𝗹𝗶𝗻𝗲 𝗳𝗼𝗿 𝗔𝗽𝗽𝗹𝗶𝗰𝗮𝘁𝗶𝗼𝗻: 6 January 2024
𝗪𝗼𝗿𝗸𝗶𝗻𝗴 𝗣𝗲𝗿𝗶𝗼𝗱: March and/or April 2024
Performance Period: May and November 2024 - potential for additional performances and extension in the following season.
𝗧𝗼 𝗮𝗽𝗽𝗹𝘆: ⇒ Submit a video featuring improvisation (only videos on Youtube or Vimeo will be reviewed) and your CV with a portrait photo to: company@nunziodance.com

---