---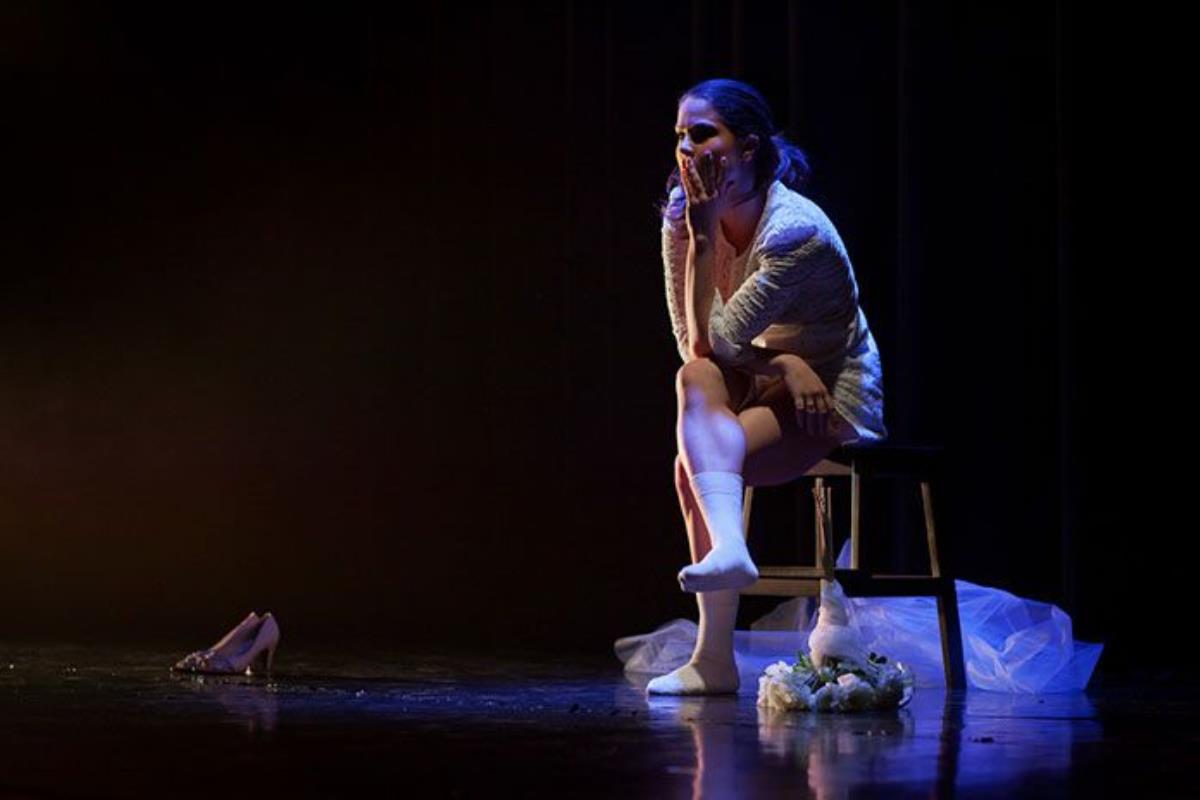 ABOUT THE WORK

In "Attending… for devotion" a heartbeat: it is her heart.
A woman is standing on a pedestal as a vehicle of descent and elevation.
She waits in her internal requiem that is the rhythm of attending.
Pictures of what was supposed to happen but didn't.
Slowly the perfection changes into anxiety, while she is attending still for devotion.
The disintegration of her begins.
More and more the waiting becomes decay, shame and inadequacy.
The attending is no longer a cage, but a way of change.
Like a bouquet of flowers, once bound, now exposed.
ARTISTIC TEAM
Choreography and concept Nunzio Impellizzeri
Performed by Federica Aventaggiato / Pilar Nevado
Stage / lighting / costumes Nunzio Impellizzeri
Text Silvia Scipilliti
Length 15min
---