---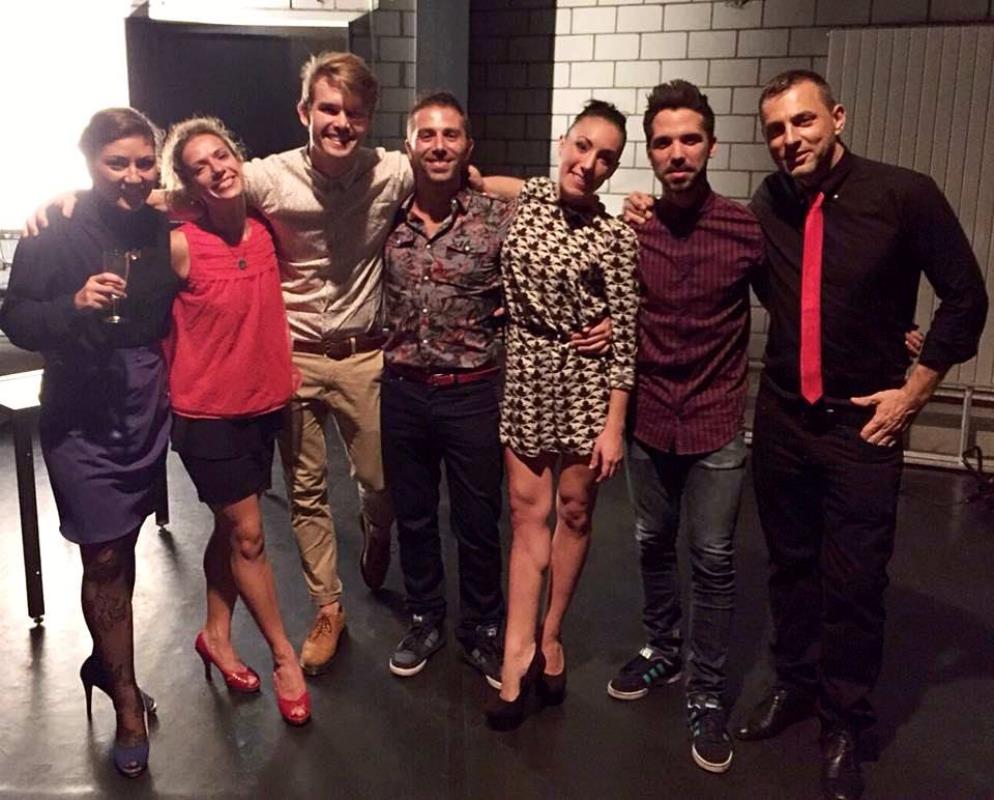 Four performances of WAY OUT are done!
Every single performance was a joyous celebration. Touching and enthusiastic.
FULL HOUSE during Four evenings.
The result is stunning: Our dancers, Maria, Claudia, Dan and Aaron were amazing on stage, the WAY OUT Company created a wonderful working atmosphere and our technichian Stefan Falk supported us acitvely. The audience of every evening – we could welcome almost 400 visitors - was overwhelming.
Our friends and supporters were these days next to us.
This is how an artistic project should be developed. Driven by heart but always concious of what is possible and what not.
Thank you very much to you all to make this happen.
Special thanks to Christian Glaus for making beautiful pictures!!
We feel motivated to go on. Way out is totally way-out :-)
Nunzio Impellizzeri Dance Company Team
---