---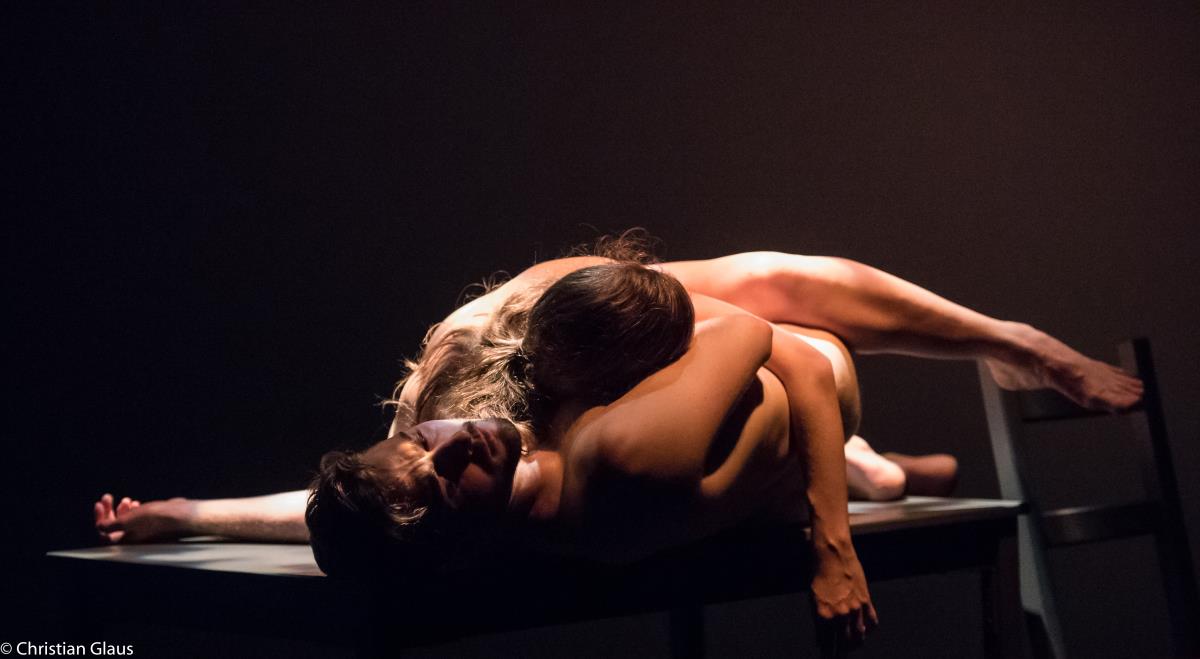 Retrace project: IN.QUIETA ROOMS pt. 3
In 2017 the Theater am Gleis continued to support the Nunzio Impellizzeri Dance Company in the creation of the full-length duet, IN.QUIETA ROOMS.
IN.QUIETA ROOMS refers to the two rooms in which Quieta and her husband live. Both suppress the expression of their inner desires and their relationship decays into a meagre routine. Distorted ideas about life and a confusing state between appearance and reality lead the couple into a situation where apparently a way out seems impossible.

In this creation Nunzio places the focus of his storytelling between obscure dramatic art and emotional, stylistically fascinating scenes.
NUNZIO IMPELLIZZERI DANCE COMPANY

IN.QUIETA ROOMS
Artistic direction: Nunzio Impellizzeri
Concept & Choreography: Nunzio Impellizzeri
Dancers: Irene Andreetto, Albert Garcia / Antonio Moio
Original music: Selma Mutal
Lighting: Marco Policastro
Video: Yves de Prà
Stage / Costume: Nunzio Impellizzeri
Technical Director: Viktoras Zemeckas
Production management: Manfred Dachs
Diffusion manager: David Wright

For booking enquiries or for more information, including full-length videos of all works please contact David Wright: diffusion@nunziodance.com
---