---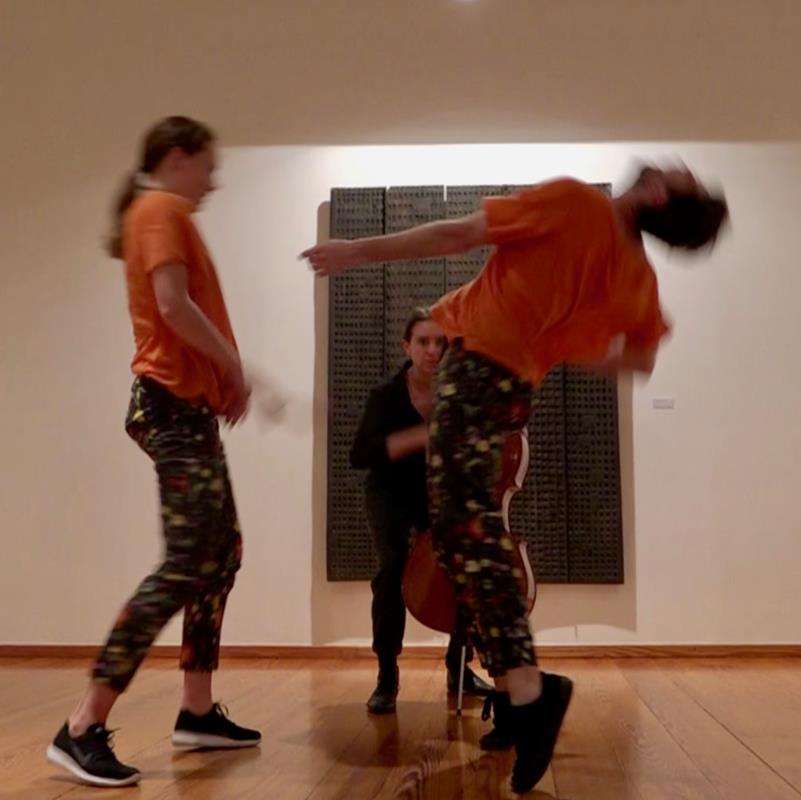 HAPPENING is a site-specific performance created for the opening of the Landemuseum Zurich in 2016, later reworked for the Museo d'arte di Mendrisio and Palais de Rumine in Lausanne.
Nunzio's idea was to conceive the performance as the perfect combination between architecture, dance and music.
The performance is born in and shaped by the place that it hosts. The presence of dancers and cellist in an architectural space creates a counterpoint to Bach's music - the bodies moving in independent melodic lines, are combined with, play with and are influenced by the space. The audience itself influences parts of this piece by contributing to the free flow of sensations, movements and emotions.
"HAPPENING happens and like all the things that as they pass through us, leave a sign."
HAPPENING pt.2
Museo d'Arte Mendrisio - 2018
Artistic direction: Nunzio Impellizzeri
Concept & Choreography: Nunzio Impellizzeri
Cello: Johanna Schaub
Dancers: Anna Degen, Antonio Moio
Production management: Manfred Dachs
Diffusion manager: David Wright
For booking enquiries or for more information, including full-length videos of all works please contact David Wright: diffusion@nunziodance.com
---