---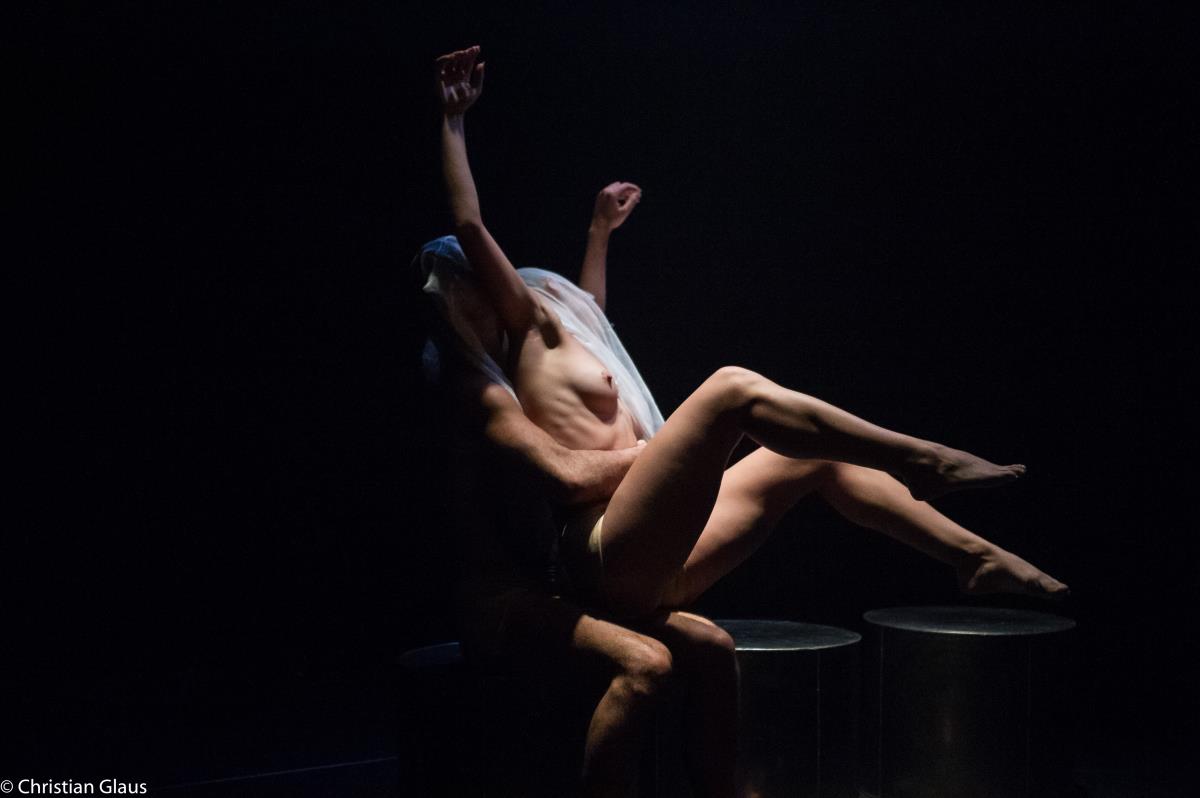 We are happy to start with you the Retrace project!
Over the next few weeks we will be sharing weekly social media posts featuring video extracts, photos and curiosities that retrace the activities of the past six years of the company. We hope that this will provide both comfort and enjoyment to you during this time.
Retrace project: WAY OUT pt.1
In 2008 Nunzio Impellizzeri decided to leave the stage as a dancer and dedicate himself to his passion as a choreographer.
Nunzio: I moved to Zurich where I started a five-year affiliation with Tanzhaus Zurich in 2009 and took my first steps in choreography. In 2010 I was selected for the 14th SIWIC (Swiss International Coaching Project for Choreographers) as a choreographer from Zurich. In 2014 I created a short dance film in the bathrooms of a well-known restaurant in Zurich; this film was awarded the audience prize at the Loikka Dance Film Festival 2016.
I started looking for a new path - a place to express myself as a person and as an artist; I was looking for my personal 'way out'. In 2015 Theater am Gleis in Winterthur supported me in creating WAY OUT, for 4 dancers. This was my second full length creation, made with a small budget and the trust of a small but talented team.
My commitment to create what might have seemed impossible was rewarded with WAY OUT being acclaimed first by the city of Winterthur, then by St. Gallen, Manneim, St. Petersburg, Panama City and 5 years later in Zurich with the support of Kulturmarkt.
WAY OUT is a performance that opens the way, that puts the audience in front of the realities of everyday life where something has been lost, courage has failed, and you wish a way out. Intense and melancholic, but also dark and ironic, moments compose a virtuous mosaic of contrasts.
NUNZIO IMPELLIZZERI DANCE COMPANY
WAY OUT
Artistic direction: Nunzio Impellizzeri
Concept & Choreography: Nunzio Impellizzeri
Dancers: Claudia Crispino, Dominik Mall, Maria Olga Palliani, Antonio Moio
Voice: Denise Nicolini
Rehearsal director: Irene Andreetto
Light / Stage / Costume: Nunzio Impellizzeri
Technical Director: Viktoras Zemeckas
Production management: Manfred Dachs
Diffusion manager: David Wright
For booking enquiries or for more information, including full-length videos of all works please contact David Wright: diffusion@nunziodance.com
---